To do an image transfer you will need:
Line art.
Charcoal or pencil - Charcoal is better if you can get it, even though you will need to lay down newspaper or poster board because it gets so messy. It makes darker and easier to see lines.
A canvas.
How To Do an Image Transfer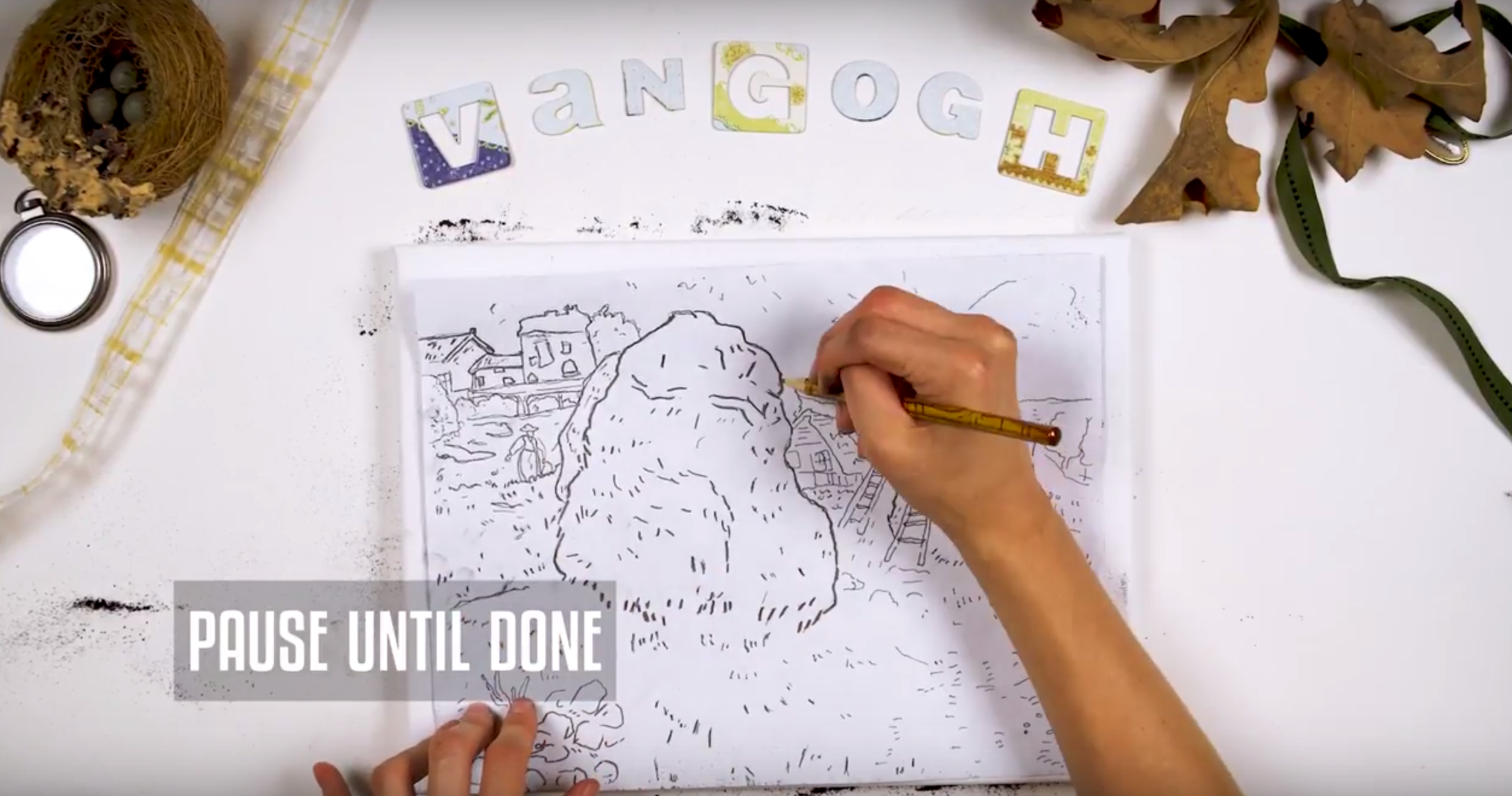 To easily transfer your line art from a piece of paper to a canvas we are going to use an image transfer technique. I am going to start with a pencil, if you are using pencil. Turn it sideways and rub the graphite over the back of the line art page - on the side that does not have the lines you want on the canvas.Try to color in the whole back side with pencil.
Then, I'm going to put charcoal on the rest of the page for comparison. I want to show you how much better charcoal works for this. Charcoal gets really messy, so I'm glad I have this poster board laid out. See how much got on the poster board?
Now lay your drawing down on the canvas with the side you colored with graphite or charcoal touching the canvas. Then take a pencil regardless of whether you used graphite or charcoal before and trace over the lines in your line art. Press as hard as you can without breaking the paper.
I am tracing over the corner done with graphite first. When I lift the corner, see how the lines left on the canvas are very light? We can still see them, so I could do the whole thing with graphite and then trace over the lines once we are done to make them easier to see. However, I have charcoal, so I'm just going to redo this corner with charcoal so you can see the difference. After I trace the same lines again, I'm going to lift this corner. There, see how it's easy to see the lines now? Charcoal really does work best for this even though it's a lot messier.
Now we've finished tracing over all the lines. Even with charcoal, there are still a few lines that are missing or could be darker, so I'm going to add a little detail with my pencil. And there! We're ready to start painting on canvas.